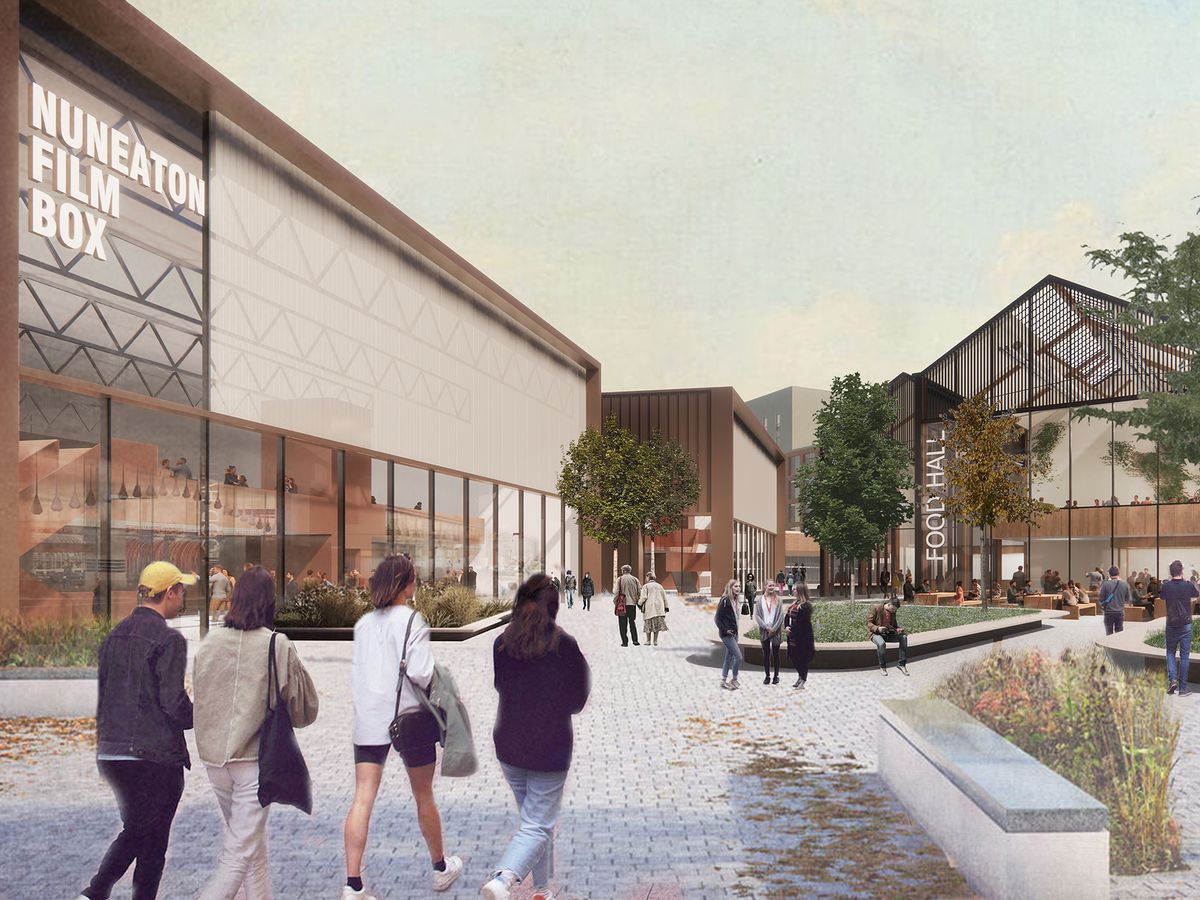 Project Detail & Aims
Abbey Street is a mixed-use development sitting at the heart of the Transforming Nuneaton programme, which reflects Nuneaton and Bedworth Borough Council's 10-15-year regeneration vision for Nuneaton in Warwickshire. Covering 2.3 hectares, it will transform the town centre by bringing in a new set of uses, including leisure, retail, a food hall, a cinema and a Hampton by Hilton hotel, as well as a Digital Skills & Innovation Centre. Abbey Street is being developed with the Council's strategic development partner, Queensberry. The first phase of development was granted planning permission in April 2021 and construction is already well underway.
Our Work
Coverdale Barclay has been appointed to deliver the communications strategy for Abbey Street for national, regional, local, trade and consumer audiences, as well as provide strategic direction for wider marketing and stakeholder engagement. Collaborating closely with the various stakeholders and partners to amplify messaging, the campaign will communicate the appeal of Nuneaton as a place, as well as the transformation of the town centre that Abbey Street will bring, generating interest from potential occupiers and firmly establishing the project amongst local stakeholders.
LINKS:
https://www.transformingnuneaton.co.uk/
https://www.nuneatonandbedworth.gov.uk/site/