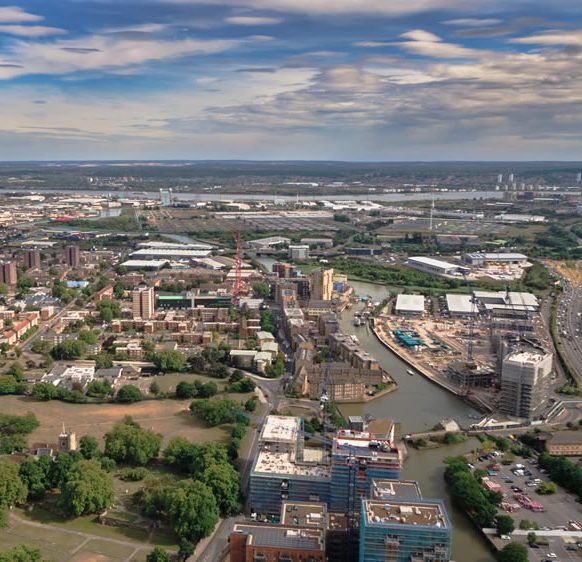 Project Details & Aims 
The Taskforce was established to help set the direction of travel for the regeneration of Barking Town Centre, in the London Borough of Barking and Dagenham. Coverdale Barclay's director, Ros Barclay, was part of the panel which provided strategic oversight to support the development of the Town Centre's 20-year vision, in conjunction with the Council, Arup and Barking's inward investment company, Be First. The panel also included senior representatives from British Land, Argent and Fenwick.
Barking Town Centre is, by some measures, very successful; vacancy rates are relatively low and footfall is high. But the town centre's full potential is not being realised and it does not fully meet the needs of existing residents, or indeed those who may be moving to the area in the coming years. As with many other town centres in the UK, it is still vulnerable to changing shopping habits and the competition from adjacent towns.
Our Work 
The panel developed 10 principles for town centre transformation in Barking supported by a series of strategic ideas for the town for consideration and incorporation in the 20 year Town Centre Vision. Recommendations were also made about the way Barking can ensure the town centre is resilient to shifting retail trends, complements the offer of nearby competitors, supports local businesses, and caters to the needs of all residents who call Barking home.