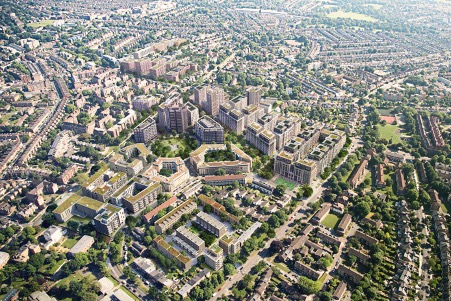 Project Detail & Aims
The regeneration of Clapham Park has a 15-year build programme which will deliver over 2,500 new homes, a community hub, shops, road improvements and extensive landscaping including a new central park and play facilities. Much of the 4.18 hectares of land will be dedicated to high quality open public space with a new market square and retail premises, providing opportunities for start-ups, local businesses, and high street names. The new community facility, The Clapham Park Cube, is an aspirational community space co-designed by residents. Once complete, the overall neighbourhood will be over 50% affordable homes.
Our Work
Coverdale Barclay has been appointed to develop a communications strategy for Clapham Park and its construction programme. Our team will map key stakeholders across the project and provide strategic advice on appropriate communication methods for each cohort group associated with the stages of the build out programme. Collaborating with key members of the Joint Venture partnership of Countryside and MTVH, our team will manage community relationships with dedicated freephone and email addresses for the project.