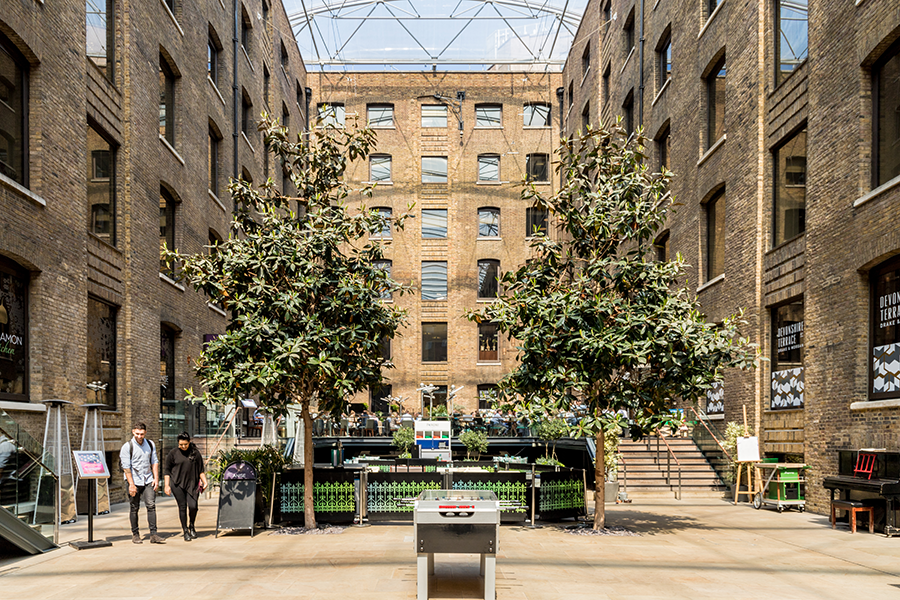 Project detail and aims
Nuveen Real Estate, one of the largest investment managers in the world, has appointed Coverdale Barclay  to deliver strategic communications for Devonshire Square in the City of London. Located a stone's throw from Liverpool Street Station, the leisure and workplace destination boasts a thriving international dining  scene, a year-round cultural and events programme, offices, and attractive public realm. A new masterplan for the square will also bring forward refurbishment, modification and expansion of individual buildings, alongside extensive new green spaces.
Our work
Coverdale Barclay was selected to develop and deliver an integrated PR strategy to raise awareness of Devonshire Square to drive footfall and support the leasing strategy. The communications approach will demonstrate the potential in line with the re-positioning of the area from the UK's premiere financial district to seven-day a week shopping, dining, and tourist destination. Key to this has been developing a place proposition that highlights Devonshire Square's unique location and ability to bring together the prestige of the City with the vibrancy of East London, and communicating this to key industry and consumer audiences through press announcements, thought leadership, and strategic partnerships.